Facebook groups.
You're in them.
We're in them.
Heck, we even have one.
As much as you want to quit them, you can't. Whether it's for your military base, your shopping guilty pleasure, your side hustle, a new mom group, there are a gagillion Facebook groups and well, you're in them all.
We asked our Happy Hour Facebook group members to share what they love and hate about Facebook groups. This is what they said…expressed in GIFs.
11 GIFs That Illustrate Our Love-Hate Relationship With Facebook Groups
We love when we search and find a Facebook group that is exactly what we're looking for! (We're looking at you, new duty station Facebook group.)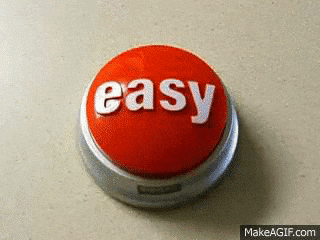 We hate finding at least five more Facebook groups for military spouses at the same military installation. Do we really need 10 different Facebook groups for Fort Bliss?!? Do we?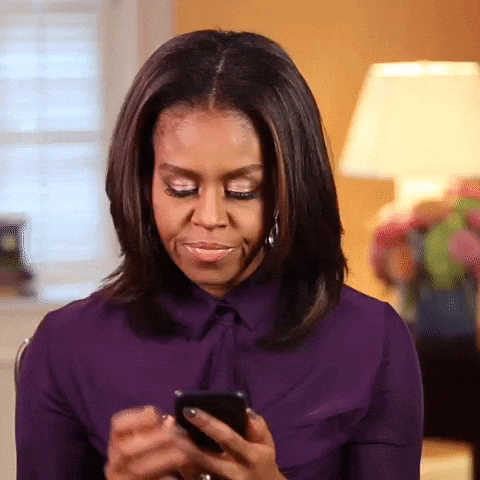 We love when the group is SUPER helpful and we find a new hairdresser, favorite coffee shop, in-network dentist and grocery store with organic produce because of the group members' recommendations.
We hate when every posts starts "Hey ladies!"
We love when we network and get job leads!
We hate when someone adds us to a group without asking us first.
Oh another direct sales group? Delete. I have a person for that.
We hate when people use the group instead of Google. (You know the phone number for 911 is 9-1-1 right?)
We love when people help each other out without being judgey.
We hate the know-it-all. You know that person, that claims to know everything about everything.
We hate when the same question is asked every. single. day. Just scroll a bit.
Spoiler: there is a search function in the sidebar.
We love when we find our tribe, see funny memes, and know we have a place to go when we need something!
At the end of the day Facebook groups are all about the community.
So if that community is not right for you, leave it.
If it's perfect – STAY THERE FOREVER!
That's how we feel about our friends in the Happy Hour Facebook group, we hope you join us.
But don't worry, we won't be offended if you leave.