When I started dating my husband, military balls sounded like the greatest nights ever. Get a fancy dress, get all dressed up, have a nice dinner.
But now that I've been to my fair share, I can tell you that they aren't always that great. I mean food is so-so, you have to find the right outfit, and if you have kids, find (and pay!) a babysitter too. And then there is all the awkward standing and sitting and the try-not-to-embarrass-yourself in front of your spouse's boss and coworkers stuff.
Seriously, these things keep me up at night.
Do I still have fun? Definitely.
But is it the most fun ever?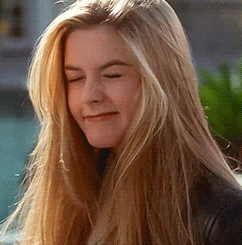 But I'm here to tell you that military balls CAN BE AWESOME. If you attend one. ONLY ONE.
And that ONE ball is: the AMPA Gala.
The American Military Partner Association's annual gala is hands down the greatest military formal you'll ever attend. EVER.
And it doesn't matter if you identify as straight, LGBT or Q. AMPA knows how to throw a party.
Here's why if you support the mission of AMPA you should plan to attend this year's gala:
Inclusion. We know that military families support LGBT members serving openly. Being true to themselves as long as they get their job done? Makes sense to us.
Show your support by attending the gala as an ally. Showing up speaks volumes more than liking a post on Facebook.
Inspiration. These service members and their families volunteer to serve and protect our country despite discrimination.
Despite fear of losing their job.
Despite everything BECAUSE they want to serve.
They answered that call just like your spouse. But they are doing it with fear of losing their jobs just because of who they love. Or who they are.
Want to know more about AMPA? Listen to our interview with Ashley Broadway-Mack, AMPA's president.
The stories you hear during the official ceremony will make you cry. They will make you laugh. They will remind you of the sacrifices that we all make as military families.
You will leave the event inspired and proud to have been in a ballroom full of these warriors.
No awkwardness. All that fussiness of official unit balls. Not happening here. Yes there are speeches and all that jazz, but you're not worried about the receiving line. Or saying the wrong thing to your spouse's boss (is that just me? Please say no).
The whole night is a celebration of our inclusive military community.
Best dance party. The DJ is LEGIT. I really don't think I need to say more about this, but I will. You're going to be having so much fun dancing with your new friends that you won't notice the time. You won't be rushing to get home. You'll want to dance ALL NIGHT LONG.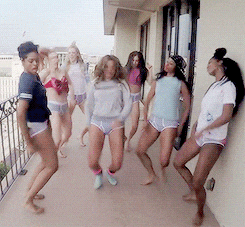 On-site child care. The golden egg of all military events – child care. On site. And it won't break the bank. So you can socialize knowing that your kids are safe and only a room over having fun with other kids.
Love is love is love. Nothing beats seeing people happy to be with their loved ones dancing the night away. Enjoying their night on the town. Enjoying the company of friends. Everyone being themselves.
The Happy Hour Crew will be there. We know you want to meet Amy IRL. Michelle and Jessica are cool too, we promise! Plus, we're going to have a table. So BEST NIGHT EVER!
Buy your tickets for the 5th annual AMPA Gala today. Early bird pricing ends March 15.